Is the quality of the 2016 Crop Seriously Affected"?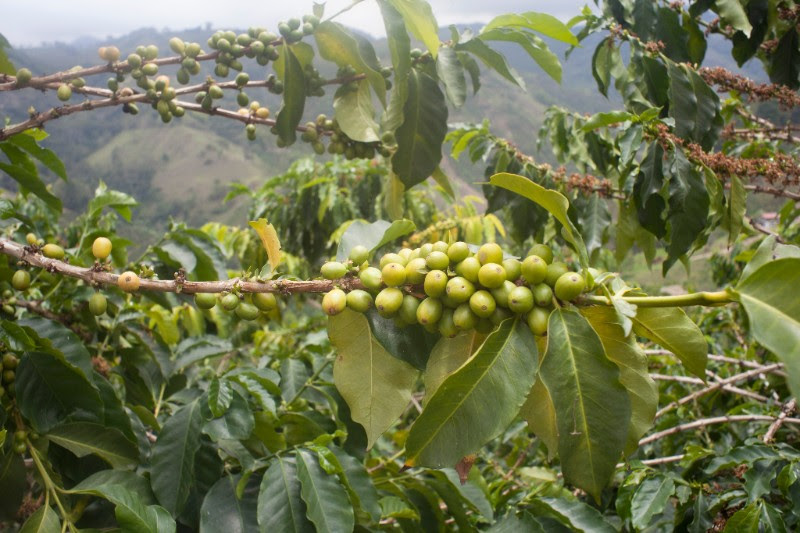 In our last update, we mentioned that our internal surveys showed that our April/May 2016 crop, known as the "mitaca" or "traviesa" won't be very much concentrated. This was due to the fact that the fruits had been growing intermittently and not in a concentrated way. It had also doubled the coffee berry borer "broca" levels to 7-8% (normal levels are between 2-4%). Broca affects coffee production because it reduces the quality of the beans.
The "mitaca" crop is coming between February and March, which is much earlier than normal, says Cesar Osorio, our Crop Analyst and certified Q-Grader of Laderas del Tapias – Estate Coffee.
"Although the quantity is good, the quality is a major concern at this point. When the quality of the crop is good, you need less than 92.8 kilograms of pergamin coffee to produce one bag of 70 kilograms of excelso coffee. Today, you need more than 100 kilograms of pergamin coffee to do it. That is very bad and will create problems to fulfil commitments. People can speculate with numbers of stocks before threshing, but after that, the coffee won't be enough to fulfil them".
Osorio adds that labour shortages is still a concern that affects coffee harvesting.
Among several corporate coffee growers from Caldas, Colombia, there are growing concerns because El Niño has begun to affect the crop of the first half of 2016. "Broca" levels are between 5% – 10% and "pasilla" (lower quality coffee) levels are between 10% – 15%, due to the intense summer. Those numbers are quite higher than normal. Most of them agree that the quality of this "mitaca" crop will be reduced due to the "broca" and "pasilla" levels, which could even reach 25% and 20%, respectively.
Even though the Colombian Government and the National Federation of Coffee Growers last year agreed to provide fertilizers to 152,000 coffee growers from 16 departments of the country, long official procedures and authorizations have delayed that support, which was received just last week. That's quite late because the majority of producers have to wait for sporadic rainfall or soil moisture in order to fertilize. That will affect even more the crop of this year.
However, nothing will affect the smiling face – effect of drinking a freshly ground Colombian coffee early in the morning 🙂
Enjoy yours and have a happy day!
Andres Agredo,
President & Founder
Seguridad Financiera SAS / Commodity Trading Advisor, NFA Member.